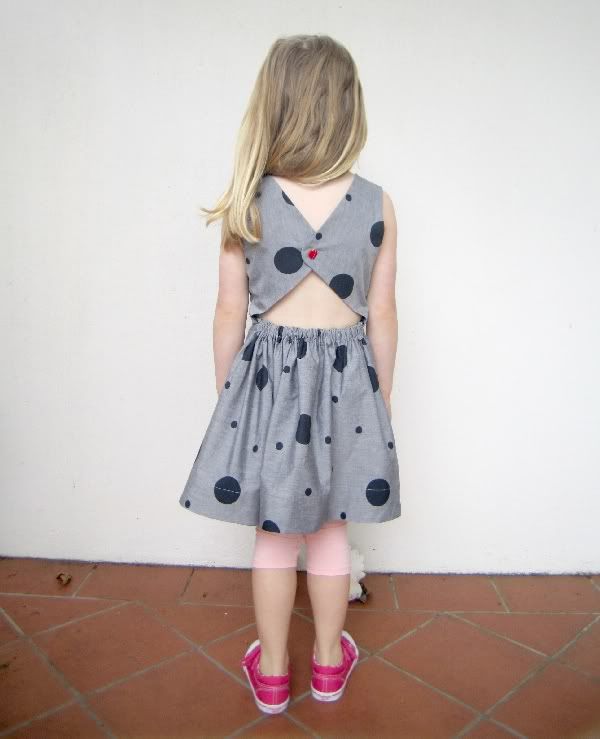 I fell for a dress I saw on Fifi Lapin's blog, second photo down in this post. As always, I made Lucy a version of it, rather than one for me, in a polka dot cotton.

I can't seem to find who made the original dress though, can anyone help?

It was bit cold the day I took these photos, and Lucy's expression was the pick of the bunch. Don't you worry though, she is very happy with the dress. When she doesn't like something I've made (and usually because I haven't made it in pink), she just looks at me and says nothing. Or she'll tell me she'll wear it tomorrow.